Data Recovery Software
Recover My Files is file recovery and disk recovery software with specific support to recover deleted ZIP files.
Recover My Files also specifically supports the recovery of more than 300 files types, including other compression formats such as RAR, GZIP, TAR, LZH and CAB files.
Recover My Files will recover Zip files that have been:
Emptied from the Windows Recycle bin;
Deleted and bypassed the Recycle bin;
Zip files lost as a results of a hard drive format or a disk error;
Deleted Zip files lost as a result of virus or Trojan infection;
From a RAW or corrupt disk.
(Click here if instead you need to repair a corrupt zip file)
The screenshot below shows a search for deleted Zip files on a USB device. Click on the files found in the search results screen to display a list of zip files contained within each file. Use this information to determine if your zip recovery is successful and then purchase an activation key to save the files to another drive.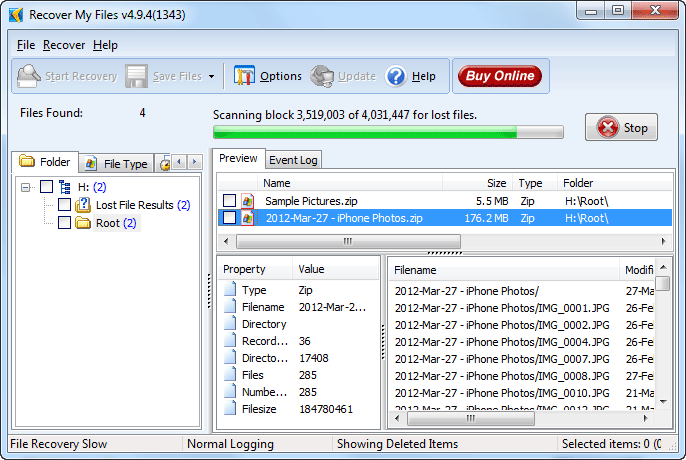 Recover My Files download instructions
Click the download button to begin the download.
If possible, save then install the Recover My Files installation program on a drive other than the one on which your files were lost.
Run Recover My Files, search your drive and preview the files found in the results screen.
NOTE: Software will only run on Windows PC's
» Previous Versions