Recover pictures with compact flash & memory card data recovery software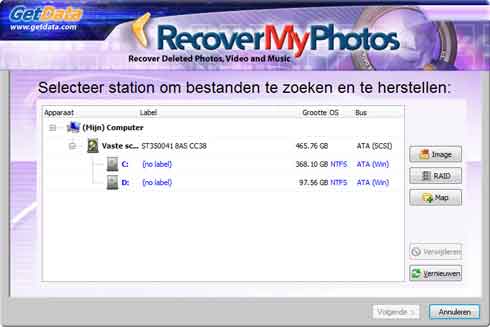 1 - Selecteer Zoeken
Herstel verwijderde fotos - Screenshot 1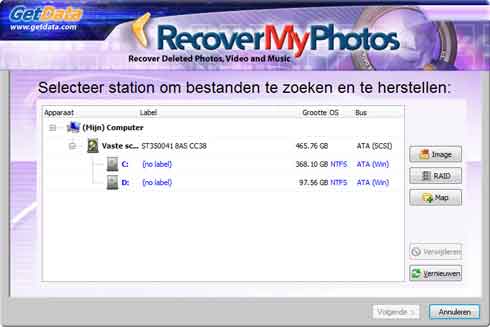 Herstel verwijderde fotos en videos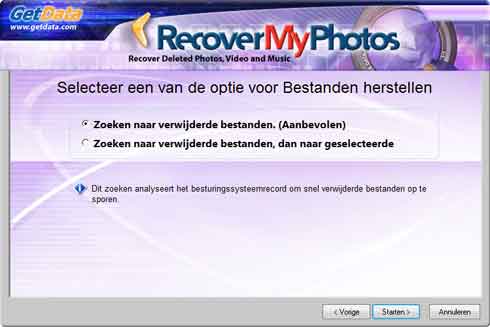 2 - Selecteer station om te zoeken
Herstel verwijderde fotos - Screenshot 2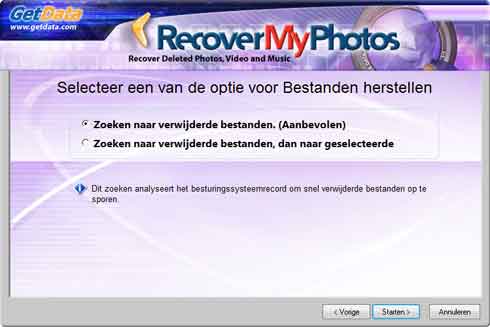 Herstel verwijderde fotos en videos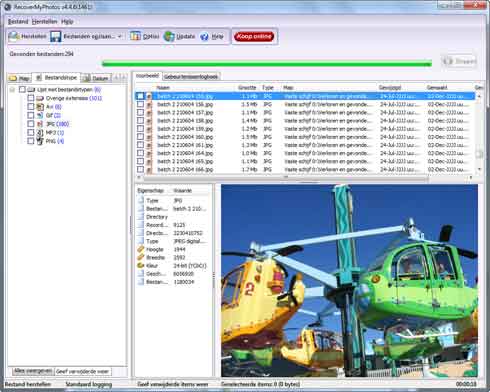 3 - Voorbeeldweergave van de
gevonden bestanden
Herstel verwijderde fotos - Screenshot 3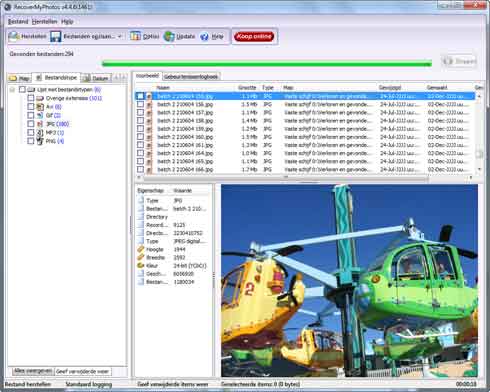 Herstel verwijderde fotos en videos

Download Recover My Photos!
Hebt u gegevens verwijderd of verloren? Bent u uw jarenlang verzamelde gegevens opeens kwijt?
Haal dan de verwijderde of verloren bestanden terug - Snel en eenvoudig!
U bent een volledige versie aan het downloaden.
Koop een productsleutel voor het activeren van de functie opslaan van bestanden. Er is geen tweede zoekpoging nodig.